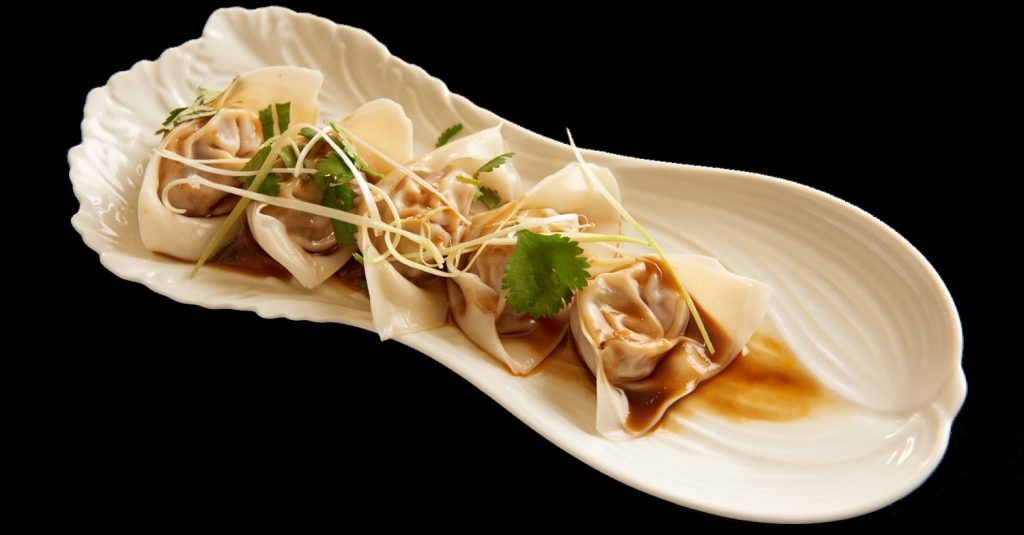 If you're a dumpling enthusiast, then you've come to the right place. From traditional Chinese to Shanghai dumplings, we'll take you on a culinary journey right here in Chinatown, Melbourne.
Our menu is crafted with a focus on tradition, flavour, and quality, ensuring that every bite of our dumplings is an unforgettable experience. Made with the freshest ingredients and cooked to perfection by our expert chefs, our dumplings are the epitome of Chinese cuisine.
From classic pork, beef, chicken,  prawns and chive dumplings to unique flavour combinations, we offer a wide range of dumplings to cater to every palate. Our commitment to providing a truly authentic dining experience extends beyond the food itself, with our warm and welcoming atmosphere designed to transport you straight to the bustling streets of China.
Why Are Our Shanghai Dumplings the Best You Can Find in Chinatown, Melbourne
Shanghai dumplings, also known as xiaolongbao or soup dumplings, are a popular type of Cantonese dumplings that are widely loved for their unique and delicious taste. A few reasons why Bamboo House's Shanghai dumplings are some of the best you can find here in Chinatown, Melbourne, are:
Thin and Delicate Skin: Bamboo House's Shanghai dumplings are made with a thin, delicate skin carefully crafted to hold the soup broth inside. This gives the dumpling a soft and silky texture that is delightful to bite into every time.
Savoury Soup Filling: Unlike traditional dumplings, we fill our Chinatown Shanghai dumplings with a savoury soup broth made by adding gelatinised meat stock to the mixture. When steamed, the broth becomes a rich and flavourful soup that perfectly complements the filling.
Varied Fillings: You can fill our Shanghai dumplings with a variety of ingredients, including minced pork, shrimp, crab meat, or vegetables. The fillings are usually mixed with a combination of spices and seasonings, such as ginger, soy sauce, and sesame oil, to create a mouth-watering flavour profile.
Unique Cooking Method: Our Shanghai dumplings near you in Chinatown, Melbourne, are typically steamed in a bamboo basket, which allows the soup broth to heat up and turn into steam, cooking the dumplings from the inside out. This results in a tender and juicy dumpling that is bursting with flavour.
Dipping Sauces: The best aspect of our Shanghai dumplings is that we serve them with dipping sauces, such as black vinegar or soy sauce with ginger, which adds an extra layer of flavour to the dumplings and enhances their taste.
How Can You Go About Ordering Our Shanghai Dumplings in Chinatown, Melbourne
At our restaurant, we offer a variety of Shanghai dumplings that are sure to delight your taste buds, so here are some tips on how to pick some of the best from our menu:
Choose your filling: Our Shanghai dumplings come in a variety of fillings, such as pork, chicken, shrimp, and vegetable. Consider your personal taste preferences and select the filling that sounds the most appetising to you.
Consider the Cooking Method: At Bamboo House we typically steam our best Shanghai dumplings to perfection, but we also offer pan-fried options for a crispy texture. After a customer decides which cooking method they'd prefer, our talented chefs prepare it to exceed expectations.
Experiment with Dipping Sauces: We serve our Chinatown Shanghai dumplings with a variety of dipping sauces, such as soy sauce, vinegar, or chilli oil. By trying different sauces with your dumplings to discover new flavour combinations.
Ask Our Staff for Recommendations: Our staff is knowledgeable about our menu and can offer recommendations based on your taste preferences. Don't hesitate to ask for their advice when making your selection.
Connect with Our Melbourne Team in Chinatown to Make Your Booking for the Best Shanghai Dumplings
Contact us at (03) 9662 1565 or complete our online form to make a reservation today!